Fans of BBNaija reality TV show are not impressed at the first party of the "Pepper Dem" edition as housemates fail to entertain during the Saturday groove.
While a few ladies like Thelma took the front stage and owned it, most of the ladies were mostly captured taking selfies instead of doing the needful.
As for the guys, it seemed there was a wall that bridged them from getting body contacts with the ladies. They took the bad stage with their traditional wears in a club and dark shades at night; I mean who does that?
Without further ado, checkout what fans are saying on Twitter.View image on Twitter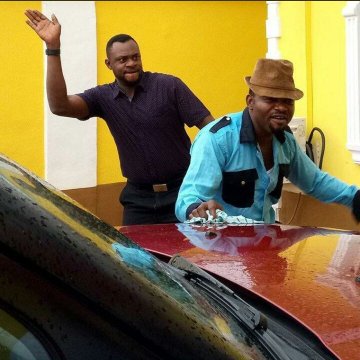 @BBNaija See the way these guys are wasting DJ Xclusive jamz. Booties are just wasting. C'mon dudes, Rock that sh!t #BBNaija #BBNaija20191310:59 PM – Jul 6, 2019See Master of Coin's other TweetsTwitter Ads info and privacy
You people should calm down with the Dj Xclusive slander, man is doing his best he has been playing recent jams and classics but the house mates aren't bring vibes, they're to be blamed not the Dj. #BBNaija
David||House lannister@Thetega_
Whalai I don't get why they are blaming Dj xclusive. The house mates are lazy asf111:13 PM – Jul 6, 2019Twitter Ads info and privacySee David||House lannister's other Tweets
#BBNaija2019 the housemate are just so boring, no party mover ….DJ xclusive self con spoil everything…11:12 PM – Jul 6, 2019Twitter Ads info and privacySee MR FIX IT's other Tweets
You people should calm down with the Dj Xclusive slander, man is doing his best he has been playing recent jams and classics but the house mates aren't bring vibes, they're to be blamed not the Dj. #BBNaija5511:11 PM – Jul 6, 2019Twitter Ads info and privacy17 people are talking about thisView image on Twitter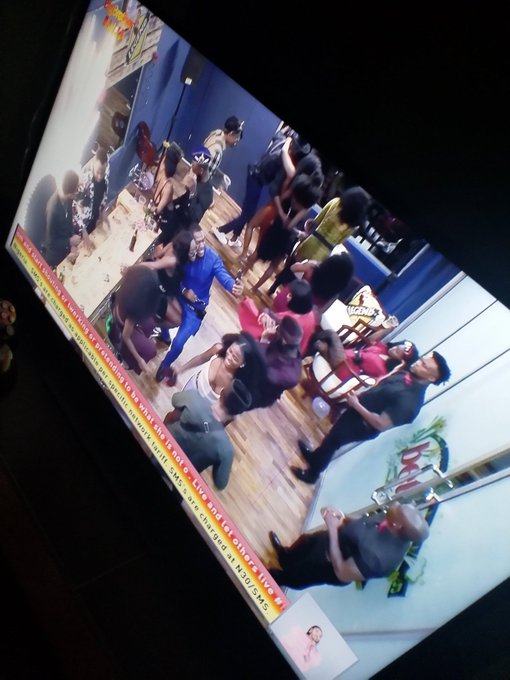 I blame bbnaija. Instead, you select hungry people that know the value for money, not these "I have travelled before" set of people — what a poor show at the Saturday party.#BBNaija2019 #BBNaija #Pepperdem #pepperthem dj xclusive #djxclusive4611:10 PM – Jul 6, 201923 people are talking about this
Source: dailyadvent