Touching is free
Day 5 got off to a very unexpected sensual start as Mercy and Ike were having their private discussion while the rest of the housemates were working out.
Later on, Tacha, Seyi and Ike were caught describing Mike with so much admiration. In their words, 'he's a snack'.  Watch how the conversation went down.
Biggie's  announcement
At 12pm on day 5 Biggie gave the housemates a shock when he announced that the first eviction service will be on Sunday. The person with the lowest total amount of Bet9ja Coins will be Evicted.View image on Twitter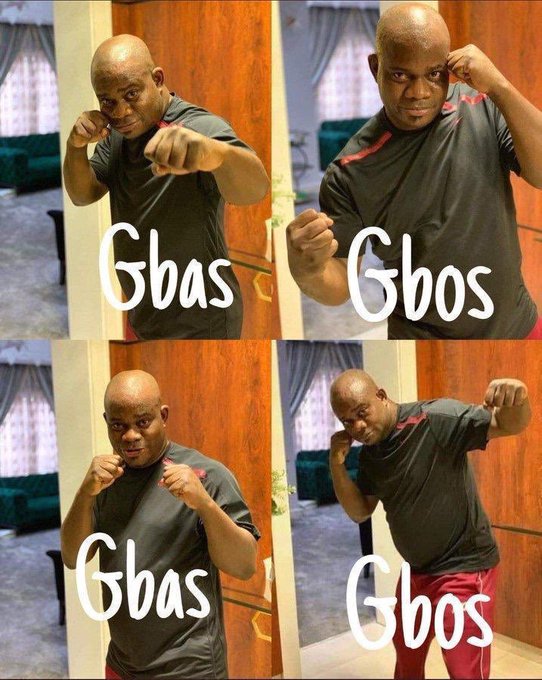 Ahhh biggie has just hit the house mates with a gbas gbos. #bbnaija1,61412:12 PM – Jul 5, 2019308 people are talking about thisTwitter Ads info and privacy
This surprise birthed an emotional moment as fear and anxiety crept on their faces.View image on Twitter
Biggie this eviction thing is making these guys tensed someone is breathing inside mic for Fvcks sake
Tacha has vented
Diane has shouted
Accents have vanished
I'm loving it already#BBNaija2242:32 PM – Jul 5, 201937 people are talking about thisTwitter Ads info and privacy
Get set to groove
Biggie also announced that the Pepper Dem gang will be having their first Saturday Night Party in the House this Saturday. (Do we hear cheering sounds?) Trust Biggie to only give the best – which is why he is bringing Superstar DJ Xclusive to light up the party.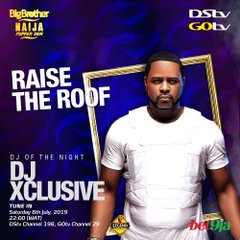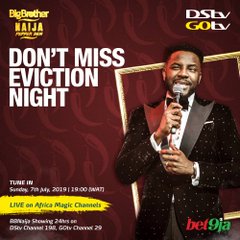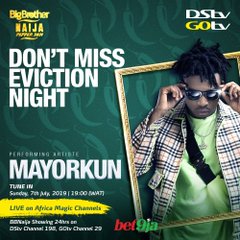 This weekend in #BBNaija is going to be a weekend. Naija don't sleep on it. Be ready! https://bit.ly/2RZ69NJ 65111:54 AM – Jul 6, 2019181 people are talking about thisTwitter Ads info and privacy
Following the Eviction announcement, it is only right to ease the tension in the House and we're looking forward to grooving hard on Saturday.
Red, Green and White
Biggie also announced the first Bet9ja Arena Games, so the Housemates had to divide themselves into three teams; each team comprising 7 Housemates with a blend of both genders. Of course, the winning team will be rewarded with Bet9ja coins.
Ladies first
Following the Eviction announcement that Biggie made, Tacha, Khafi and Jackye voiced their opinion(s) about Jeff not selecting any female Housemate as captains for Bet9ja arena games.
What started off with Jeff reading out the Day's Task and selecting Team Captains for the first Bet9ja Arena Games fast turned into a heated session. Jeff selected an all-male Captain for each of the three Teams and Tacha who clearly wasn't having it made her displeasure known to Jeff.

"Seriously, I am not happy… that is very very wrong," she said. "It's either we have two girls and a guy or two guys and a girl," she insisted. Backed by Khafi, who also questioned why only guys were selected, the two insisted Jeff make amends by ensuring fairness in his selection. In his defence, Jeff said he made the selection to ensure all the Teams had equal strength.
Khafi and Tâcha form the #BBNaija feminist club as they bash HoH for selecting only guys for games night533:50 PM – Jul 5, 2019See Ashiedu Dawn's other TweetsTwitter Ads info and privacy
Eviction fears
The Pepper Dem Housemates were beginning to get edgy, following Biggie's big announcement that there will be Eviction this Sunday. Knowing their stay in the House is determined by the number of Bet9ja Coins they have amassed, they are beginning to show different shades of edginess.
Kitchen fight
A shouting match took place between Diane and Ella on the state of the Kitchen. Ella who went into a fit of rage when she met the kitchen in disarray and littered with unwashed plates took it upon herself to call erring Housemates to order with Diane and Thelma being her primary focus. Ella who stormed the room with a broom accused Diane of not taking the duty of keeping the Kitchen clean seriously. "I can't keep cleaning up peoples' mess," Ella blurted out. Thelma came up with a solution that Housemates should wash their plates as soon as they use it.
The Way To Their Heart(s)
Ella went Nigerian on the Housemates last night as she cooked the native "white soup" for all of them. Khafi who was probably eating the soup for the first time ate to her fill. Our London "cop," told Ella that she enjoyed the food so much – to which Ella responded that cooking gave her joy.
Speak Your Truth
The next batch of Housemates made their way to the Diary Room to speak their truth to Biggie and as usual, a lot was revealed.
Housemates reveal which fellow #BBNaija Housemate ticks them off. Watch here.1742:14 AM – Jul 6, 2019Twitter Ads info and privacy33 people are talking about this
Housemates like Gedoni have had nothing but good impressions about their fellow Housemates. "They are warm friendly, united and very together," he said when asked. Avala thought some were nice and some, she was unsure of.View image on Twitter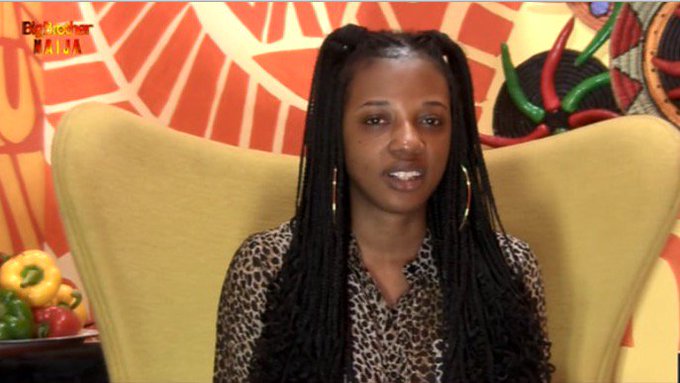 Avala says she's starting to warm up to Isilomo now because she feels they have gone through the same experiences with men.
Hmmm… A bonding strategy? #BBNaija https://bit.ly/2S19oE7 4703:38 PM – Jul 5, 2019139 people are talking about thisTwitter Ads info and privacy
She clearly mentioned Tacha's name here. In her words, "I like her, but I don't know if I can continue liking her." For Sir Dee and Gedoni, she had only nice words. Frodd thought the Housemates all had unique characters. Some were stubborn at first and it's been a journey getting to know each one of them.View image on Twitter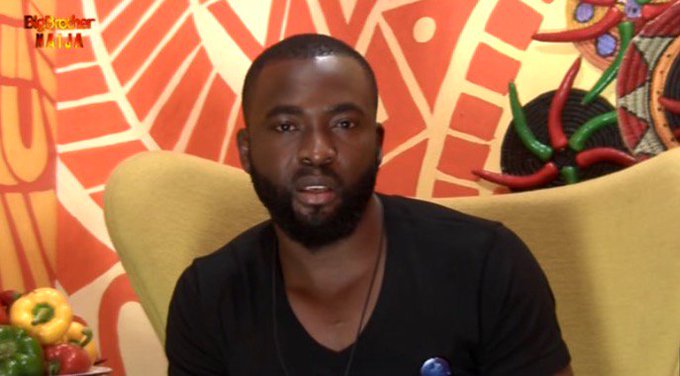 Gedoni says the Diary Task helped him vent a lot to his fake Biggie. Which helped him pour out his feelings without being judged.
What do you think about Biggie's Diary Room Task? Did you learn one or two things about your favourites?#BBNaija https://bit.ly/2S19oE7 3413:27 PM – Jul 5, 201986 people are talking about thisTwitter Ads info and privacyView image on Twitter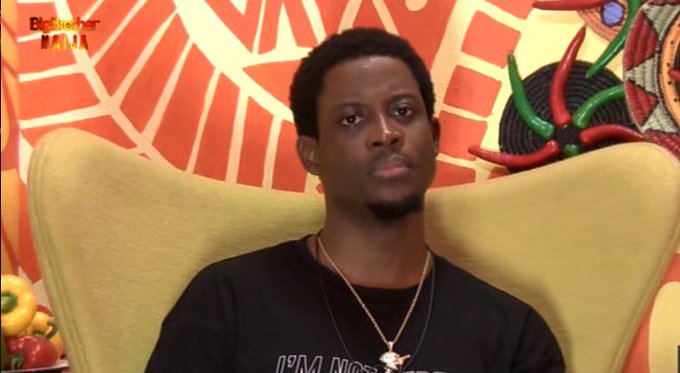 Seyi has issues with just Thelma and Tacha. Why just ladies though? #BBNaija http://bit.ly/2LCNGVL 5355:52 PM – Jul 5, 2019134 people are talking about thisTwitter Ads info and privacy
Not everyone had a good impression of the Housemates though. Isilomo doesn't buy what they are saying and Tacha believes they are all playing a Game. Must be why they were so eager to call out the Housemates that irritates them. Isilomo called out Frodd solely because she thinks he talks too much.
If you no get money… Nah, Tacha ain't hiding her face. 130 Bet9ja Coins sitting pretty. Baby girl got moolah! #BBNaija https://bit.ly/2LCNGVL 4086:43 PM – Jul 5, 2019132 people are talking about thisTwitter Ads info and privacy
Kimoprah called out Isilomo for being hot-headed and hardly ever processing information before reacting. Her confrontation with Jeff over Team selection might have made it easier for Tacha to call him out while Seyi called Thelma out for her nonchalant behaviour and Tacha for her irritating personality.View image on Twitter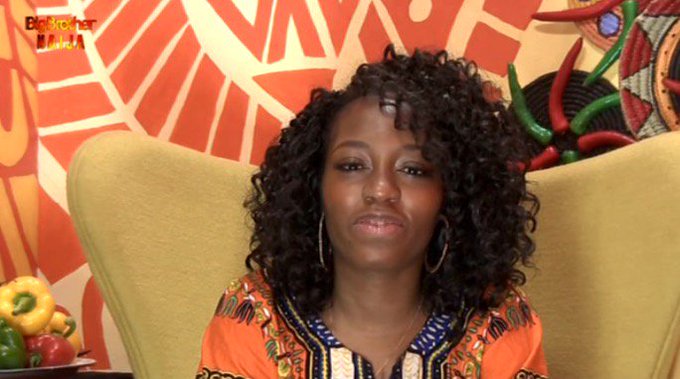 An elated Khafi is just glad to finally be in the #BBNaija Diary Room. https://bit.ly/2LCNGVL 3705:13 PM – Jul 5, 201989 people are talking about thisTwitter Ads info and privacyGreen Gets The Trophy
It was a cheerful scene as the Housemates walked into the Arena for the first time marking the beginning of the Bet9ja Arena Games. Apart from the excitement of finally getting into the Arena, seeing their faces painted on the walls of the Arena also made the Housemates erupt in joyful celebration as they eagerly rushed in.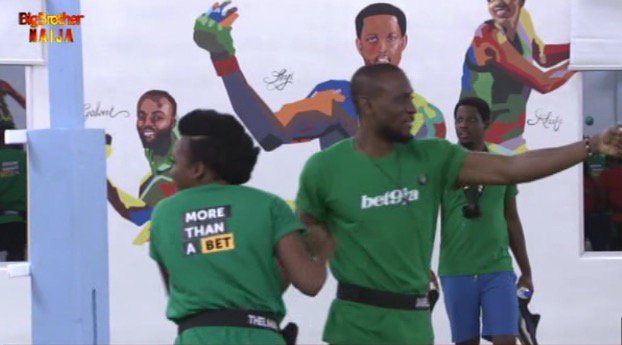 Welcoming them to the Bet9ja Arena, Biggie stated that the Arena doors will be opened for fitness and exercise from next week Monday, on selected mornings. These sessions were mandatory and all Housemates must be present or risk punishment.
On to The Games
In line with the usual Big Brother tradition, Housemates will be competing in the Bet9ja Arena Games every Friday evening until their time runs out in the House. Housemates get to compete as individuals or as teams, depending on what Biggie decides and there will be Bet9ja coins at stake every Game Night.
Shall We Play!
The three Teams all completed the Game setting different records with the Green Team setting the best time record and the Red team coming in a close second. The Course which had seven challenges was completed like a relay.
False Start
Not understanding the Rules gave the White Team an opportunity to start afresh with Jeff kicking off the challenge by shooting a ball through the Basketball hoop. Although he missed the first few times, he was able to get his composure and get the Game going.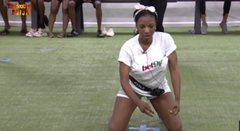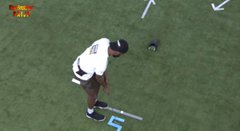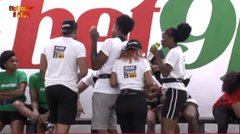 … and White Team completes this round in 1:55 minutes.@Bet9jaOfficial Arena Games. #BBNaija https://bit.ly/2ZS5ssa 2549:30 PM – Jul 5, 201983 people are talking about thisTwitter Ads info and privacy
After enduring six more challenges that included a penalty kick, bouncing the ball on a tennis racket, rolling the ball into a square, golf challenge, a high jump and a final sprint towards the Finish line. In the end, they were able to finish in 1:55 minutes.
Clumsy shots
Gedoni missed a lot of his shots into the Basketball hoop, but eventually overcame and pushed the Red Team to complete the course in 1:51 seconds.View image on Twitter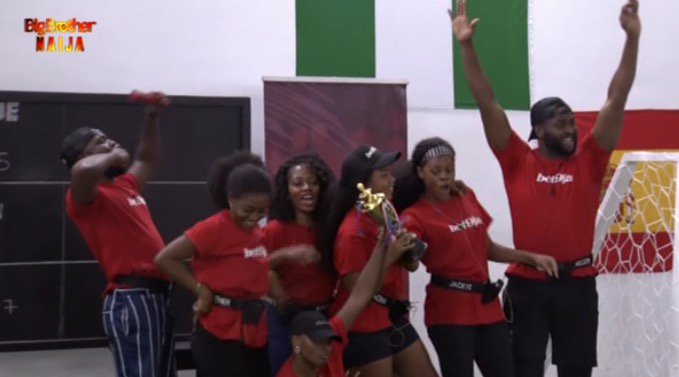 Congrats to the Red Team for coming in second place. They walk away with 70 Bet9ja Coins each.@Bet9jaOfficial Arena Games. #BBNaija https://bit.ly/2ZS5ssa 3959:58 PM – Jul 5, 201967 people are talking about thisTwitter Ads info and privacy
The Last Becomes First
The Green Team were the last to participate and from the look of determination on Omashola's Face, you could tell they were going for the title. Making his first shot at the first attempt, Omashola set up the Team for a finish in record time and become the Winner of the first Bet9ja Arena Games.
Winnings
For emerging Winners of the Bet9ja Friday Arena Challenge, the Green Team walked away with 100 Bet9ja Coins for each of the Team members. Up next were the Red Team members who each received 70 Bet9ja Coin for coming in 2nd place. The White Team which unfortunately came in last didn't receive any Bet 9ja CoinsView image on Twitter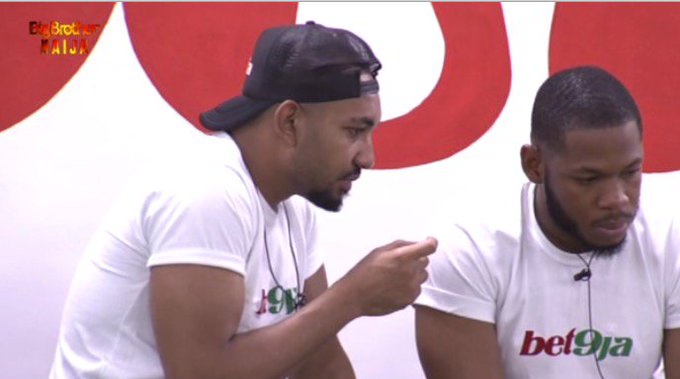 …and to the White Team, thank you for coming to the @Bet9jaOfficial Arena Games. #BBNaija https://bit.ly/2ZS5ssa 32010:00 PM – Jul 5, 201998 people are talking about thisTwitter Ads info and privacy
With the fate of some of the Housemates hanging on how much Bet 9ja Coins they had, some had a reason to rejoice as they earned themselves additional Coins. For some, the pain of losing and the threat of Eviction might push them to desperate measures. "I'll beg, Hustle or steal to get this money," Ike murmured. Clearly, this weekend is going to be interesting.
Source: dailyadvent