Nollywood actress, Daniella Okeke was recently accused by a follower of hers on social media of eating poo in Dubai. The actress didn't take it light with the follower as she 'dragged him in the mud', giving him more than he bargained for.
Daniella shared a post on her timeline on Instagram where she talked about lowering one's self-esteem. A follower identifies as @instaseo9ja on Instagram asked if eating poo in Dubai doesn't lower her self-esteem.
But then, the actress showed him that he was messing with the wrong person as she slammed him and wished him untimely death.
See her post below:
Happy New month sweetness @daniellaokeke #Regrann from @daniellaokeke – Anything that costs you ur self esteem costs too much. If you ve to reduce urself to be part of anything, you ve declared urself lower than things and they will take what you offer. #IHAVEDOMINION #DOPENATION #DOPEDISCIPLES #DANIELLAOKEKE #GODOVEREVERYTHING #TEAMDANIELLAOKEKE . . . . . . #Nigeria #nollywoodactress #dopeaccessories #lekki #Finegirlsassociation #lagos #naijafashion #slayqueen #Beautiful #instablog9ja #instablog #naijacelebrity #ankarachic #nollywoodmovies #nollywood #bbnaija #bigbrothernigeria #fvckyouchallenge #bigbrothernaija #yorubademons #ankarastylesafrica #naijafashionista #beauty
A post shared by DANIELLA OKEKE TEAM (@teamdaniellaokeke) on Jul 1, 2019 at 10:14am PDT
After she slammed and cursed the guy, another follower commented saying:
"Lol. That was so much. She sounds so triggered. I would have laughed that off if I know I don't eat poop in Dubai lol. Ah. The way she sounds tho."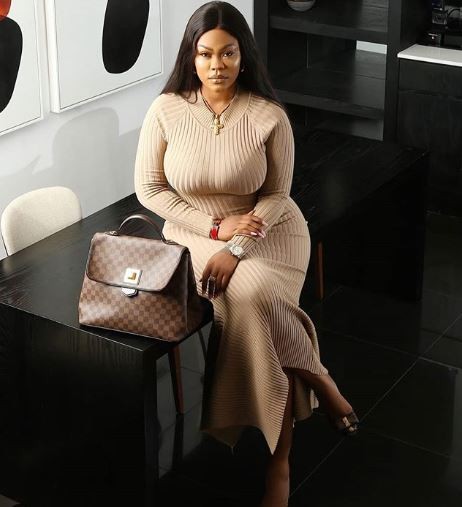 See other comments:
"Wahala dey for Naija. Whoever brought social media to Nigeria didn't know it'll cos wahala reach like this."
"She took it way too personal, is she truly one of them?"
"From her reply, I think she actually eats poop. The thing pain am. Truth is actually bitter."
From all the comments above, her followers obviously came to the conclusion that she was actually eating poo in Dubai for her to have flared up and reacted the way she did, which means her reaction was a confirmation for them.
Source: dailyadvent